Galli Sicurezza, profile.
A company with territorial roots,
in synergy with a large Group.
Galli Sicurezza was established in Lugano, in 1958, with an initial focus on keys and locks, thanks to their prowess in mechanical workings. The need for security, which took off in the expansion period of the '60s, led them to experience rapid growth, increasing the size of the company and the range of products and services.
Their core business became mechanical security, ensuring passive security through devices made of metal. With the emergence of electronic devices, the products evolved to become increasingly advanced, thus growing the brand's standing.
The company journey became complete in 2016, when it joined Gruppo Sicurezza, the corporate leader in the field in Ticino.
Security means Galli.
It's important to feel protected, and the need for security is becoming more of a requirement, a fundamental factor for determining one's quality of life. In today's modern society, which moves rapidly at a demanding pace, Galli Sicurezza makes all its experience, professionalism, and competence available, providing the most reliable and complete tools for the protection of property and people.
"Security means Galli", and you can trust it.
60 years of protection.
The history of security in Ticino developed rapidly from the late '50s onwards, following the needs of a world and a society amid profound change. Galli Sicurezza offered, and continues to provide, an important contribution to this history, helping to lead the evolution from manual keys to keyless systems. Sixty years of protection of property, tradition, and innovation, always tightly knit with the territory.
Code of Ethics.
What we are today is achieved through our behaviour and that of those who collaborate with us. We are committed to providing the best possible service to guarantee maximum quality. We care about what we do, but also how we do it.
In our Code of Ethics, we lay out the rules and principles that define the corporate style of Gruppo Sicurezza and how we operate to ensure transparency and maximum responsibility.
Download
Integrated Security.
Security needs change and take on diverse characteristics. To provide concrete responses to these constantly evolving needs, Galli entered Gruppo Sicurezza's network of security services, in Canton Ticino, in 2016.
This this significant step allowed for the nitration of competencies, technologies, means, operational specializations, and experiences to meet the new demands for security, ensuring active and passive protection of people and property.
Discover more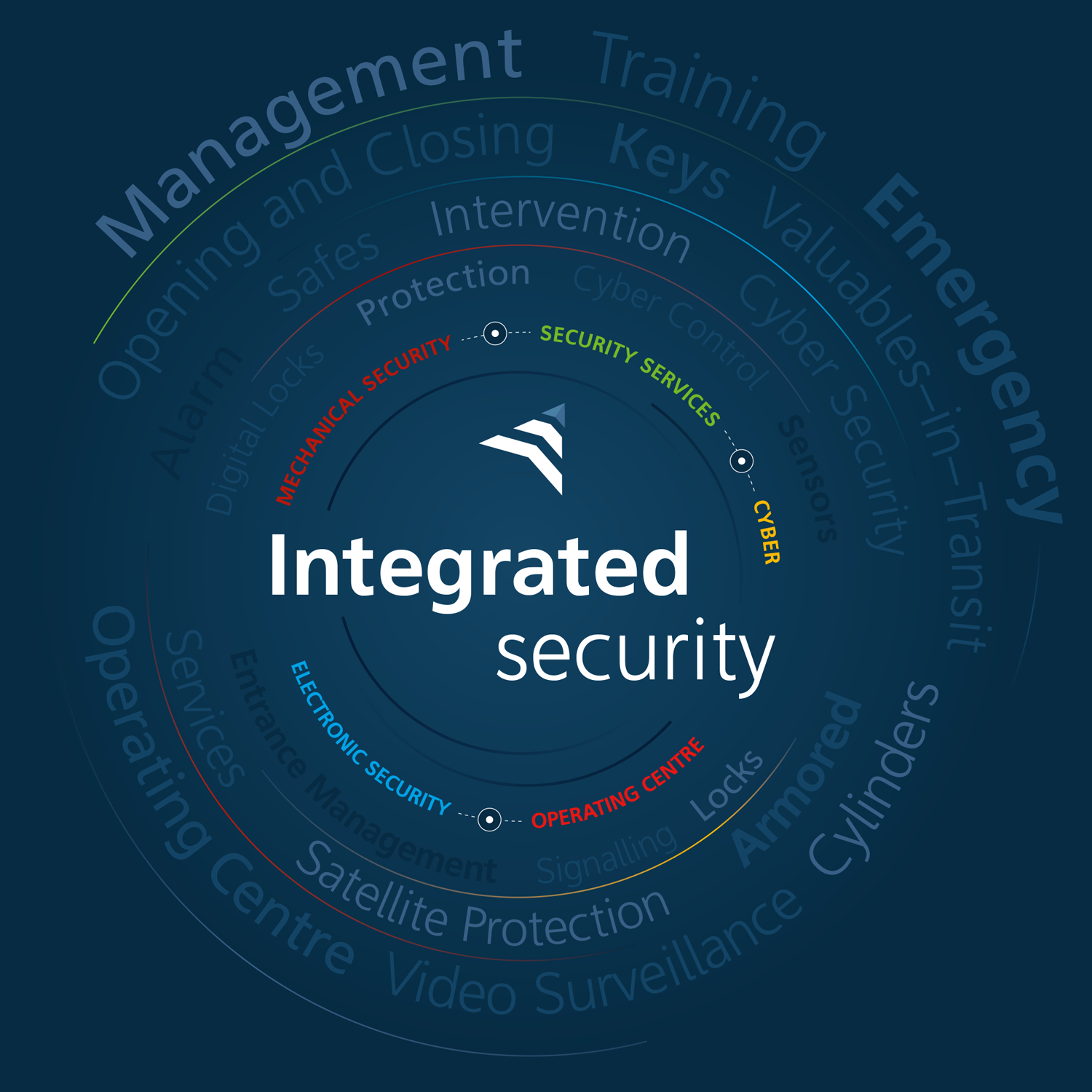 The Galli Showroom
A space dedicated
to the world of security
Are you interested in products and services to protect your goods?