The family-owned Swiss company, Rieffel, has operated in the field of premium safes for over fifty years.
They offer a vast selection of top-quality products, suitable for customers' most diverse needs. The VT-FS series comes in blue and magenta and guarantees fire protection for documents for at least sixty minutes.
The RR series is available in graphite grey varnish, in three different sizes, and offers excellent performance.
VT-FS Series
Fireproof

Wall thickness 86mm

External hinges

Closes on one side with round 16mm rods and anti-release rods on the hinge side

Electronic lock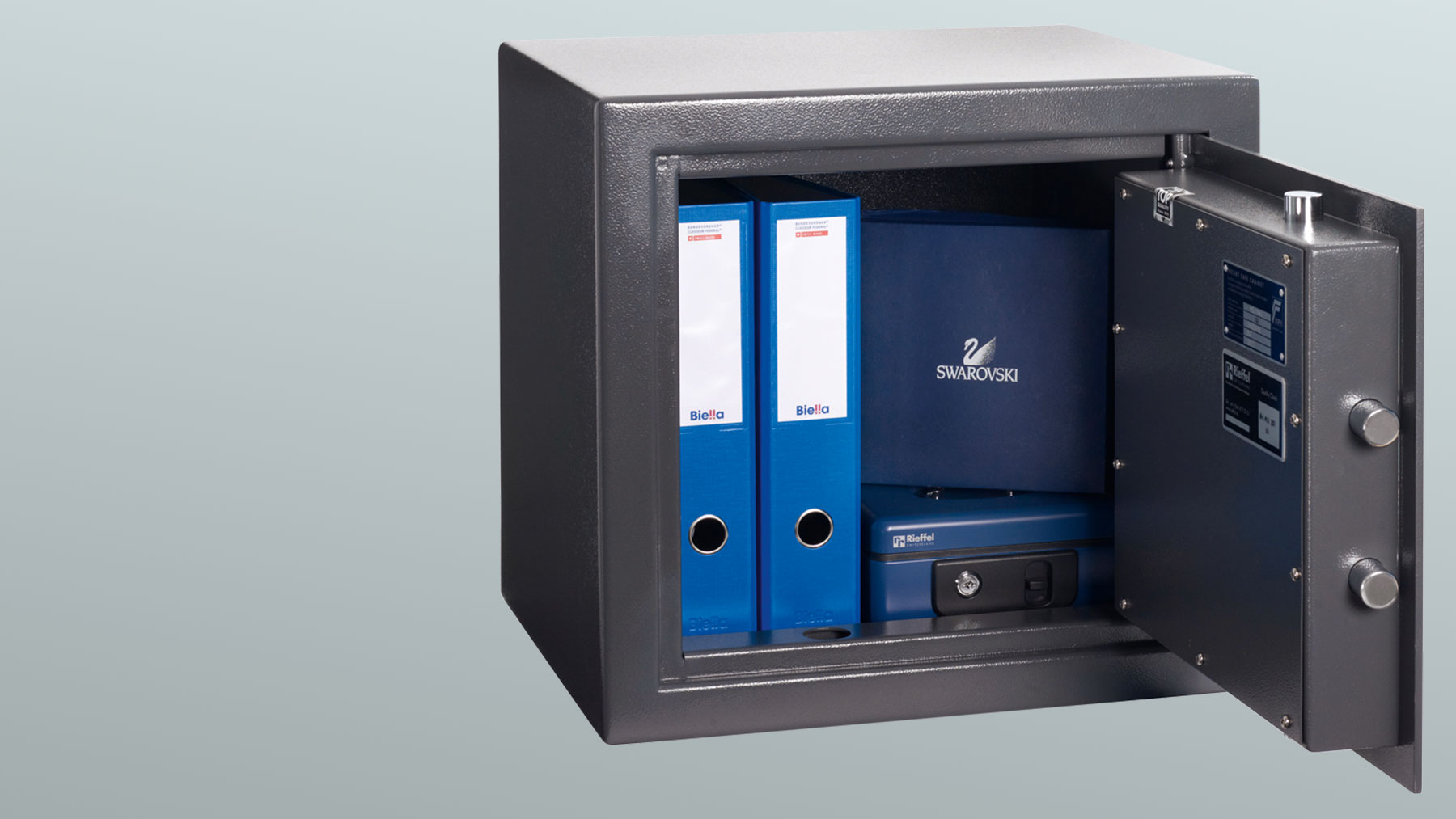 RR series
Double-layered casement

65mm thick triple-layered door, 6mm thick sheet metal, internal hinges

Closes on 3 sides with round 25mm bars and an anti-release rod on the hinge side

Electronic lock