With Dormakaba Evolo Smart, managing entrance access and keys has never been easier, using only a smartphone. On the user-friendly app, you can decide who can enter your home or office, and when. Depending on your needs, other access devices, besides a smartphone, can also be used.
Dormakaba Evolo Smart
Managing entrances is easy, all you need is a smartphone.
The Evolo Smart app lets you decide which users gain access to your door. If the selected people must have time-limited access, you can set their scheduled timing with just a click.

With the app, you can also register or delete access devices and update the door settings. And most importantly, to do all of this, you don't need an internet connection: Evolo Smart also works locally.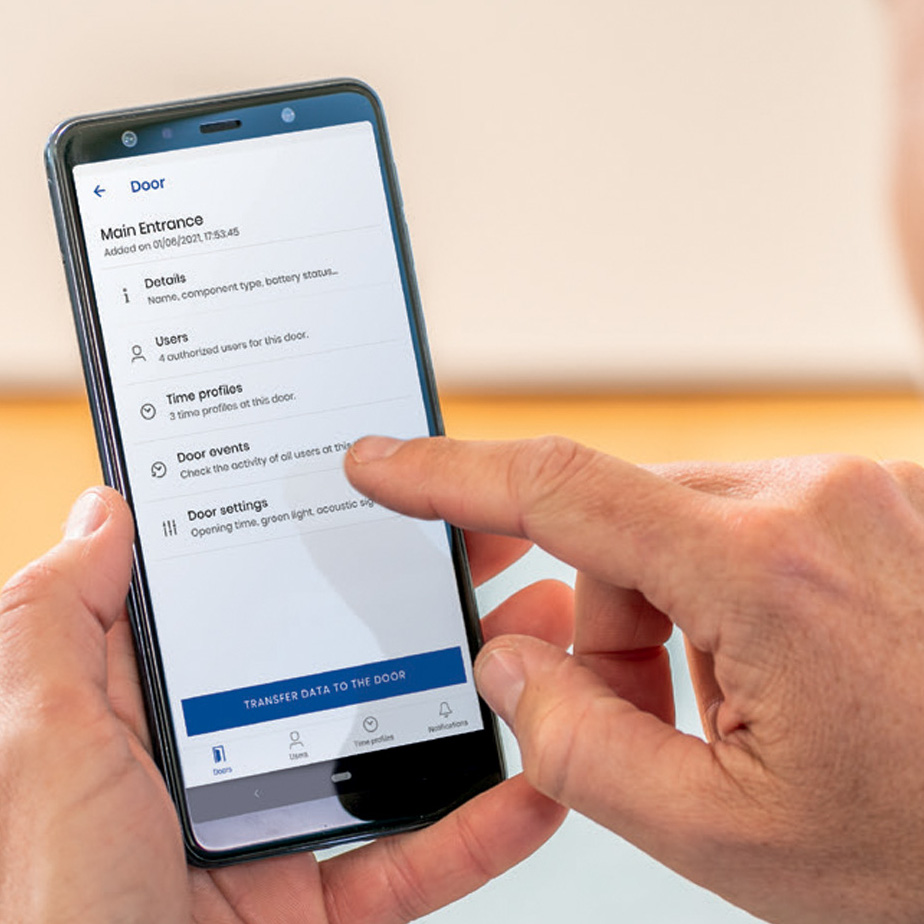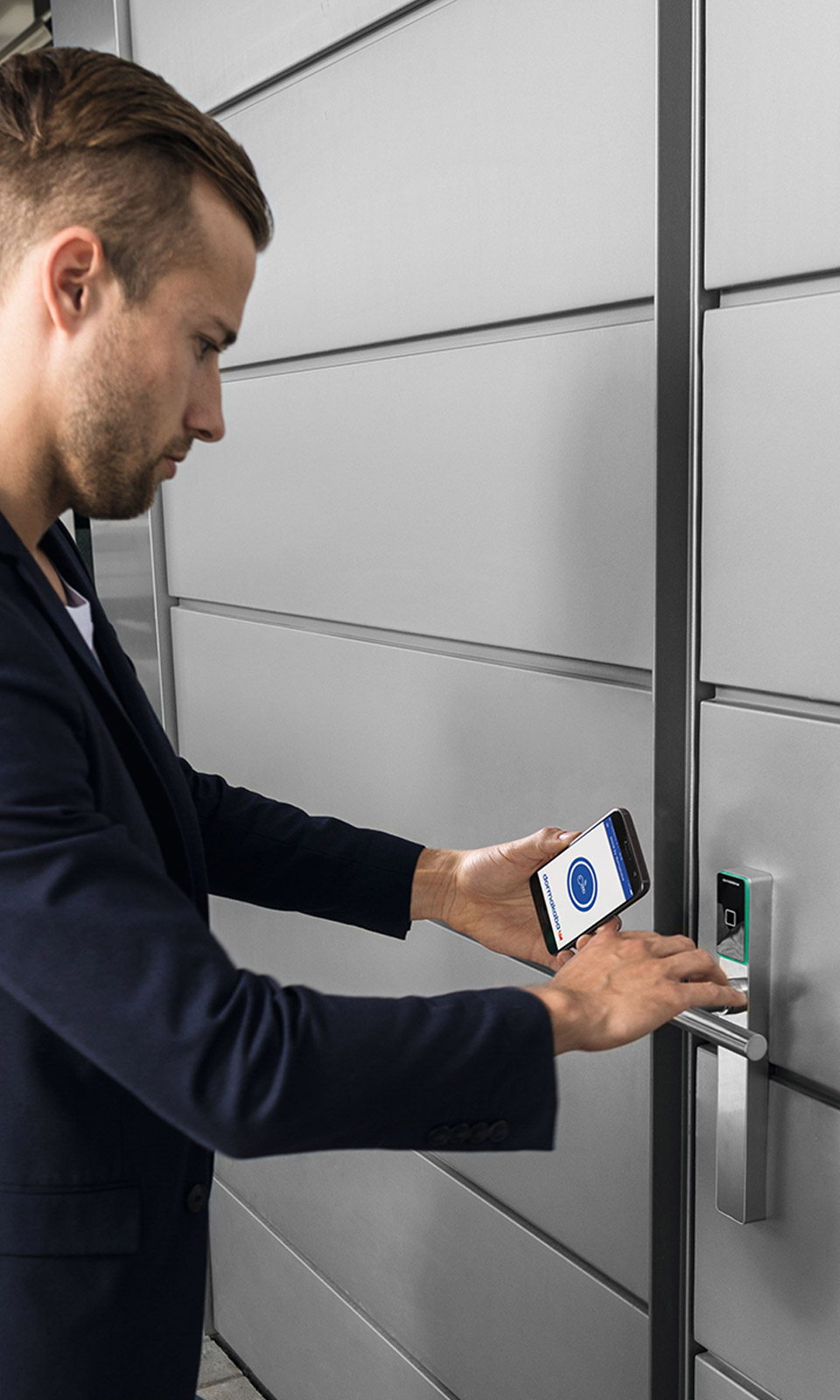 For small companies
A smart and secure solution for your company
Even small companies, offices, shops, and artisan workshops require efficient solutions for managing their entrances.
Depending on your needs, you can choose between different kinds of handles and digital cylinders, and different types of access devices (cards, transponders, or smartphones). Digital cylinders do not require any wiring and can easily substitute traditional cylinders. Galli Sicurezza can recommend the model that is best suited to your needs.
Ideal for small companies, for up to 50 users

Easy to delete lost devices

Simple to set time-limited access

Independent: Evolo Smart also works offline
For your home
Your smart home will always be safer.
Even on hectic days, you can organize all your entrances, simply and easily: with Evolo Smart by Darmakoba, you can activate new access devices from your smartphone at any time.

In addition to transponders or cards, you can also enable smartphones as an access device. In this way, even external collaborators without a key can download the app and enter using a digital key on scheduled days and hours.
Free mobile app for management and access

Easy to delete lost access devices

Set entrance access according to user and timing profiles

Verify the identity and timing of who enters and exits
Would you like to receive more information about Dormakaba smart lock systems?
Contact us by telephone at +41 (0)91 973 50 50
or fill in the form below.